You don't have to be a world traveler to reap the charming benefits of map decor. An inexpensive and easily personalized way to add character to a room, maps can bring nostalgia and daydreams to an otherwise uninspiring blank wall.
When paired with a bold wall color, black and white maps produce a graphic and typographic effect. A clean arrangement of identical frames is key to creating a cohesive gallery of vintage maps.
These map-covered letters by Little White Dog feature Irish locations ranging from modern Dublin streets to an early 20th century vintage map of Ireland. Truly an upcycled masterpiece, the maps were salvaged from a recycling bin and transformed into 3D letters for your H-O-M-E sweet home.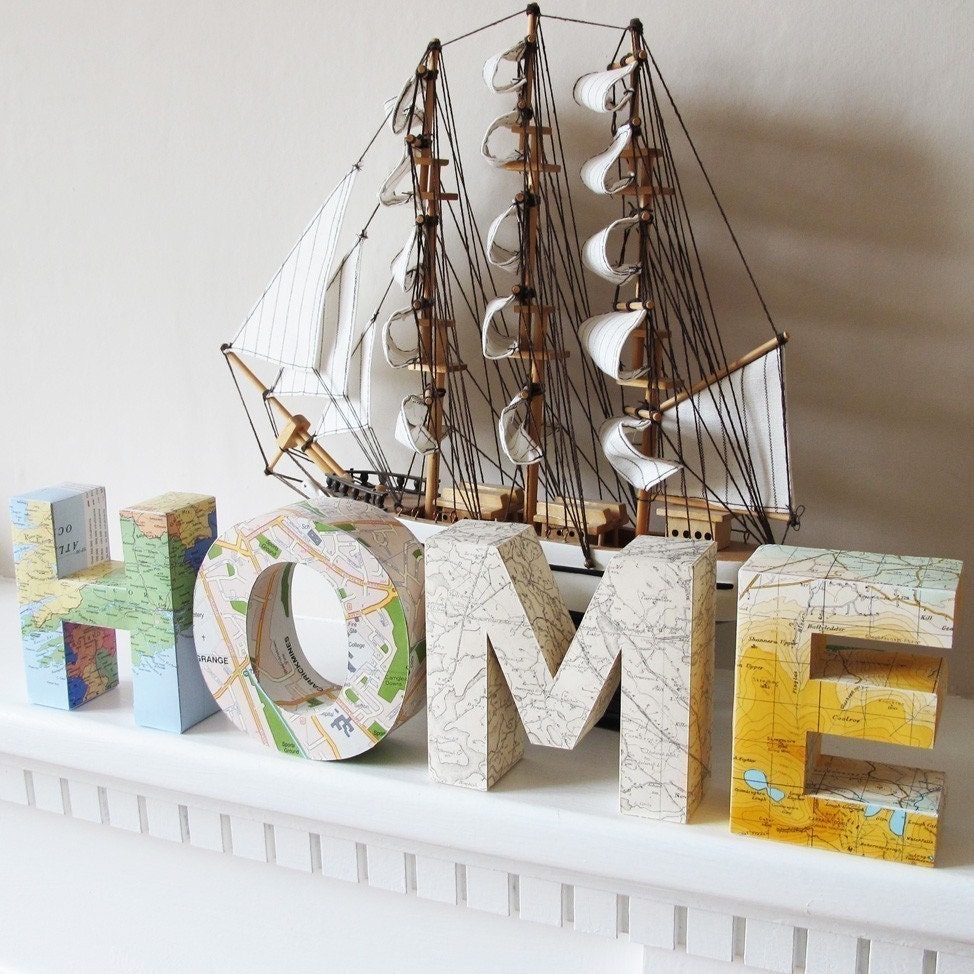 In a vintage-chic display, this large world map provides a context for the seasoned traveler's decor. Modernized by crisp white and ocean blue walls, the room is full of adventurous accents.
The feminine colors in this map resemble a vibrant abstract painting. Juxtaposed with a desk space, the map flawlessly blends geography and artistry.
For instant art, Nesting Place has a tutorial explaining how to make your own map decor. We love that a simple DIY project can produce such chic results—the project only requires three materials and your imagination!
What's your take on map decor?